Discover more from pourteaux
Society, Culture, Technology
Over 1,000 subscribers
The night is dark and full of terrors
The world is becoming more dangerous while disinformation is crowding out the truth
Long simmering conflicts have begun to boil over. Israel is conducting a ground invasion of Gaza, Hamas is holding civilians hostage, and China is simultaneously ramming boats from the Philippines while encircling Taiwan with warplanes. This makes no mention of Ukrainians who are engaged in endless grinding trench warfare against an invading army or Armenians who were just ethnically cleansed from Azerbaijan. And all the while there is a parallel acceleration of social media harms, where algorithmized disinformation is financially incentivized to mislead and polarize.
Algorithmized disinformation poses risks to both individuals and society. For individuals, bad personal and financial decisions are downstream of a poor understanding of the world. It's hard to blame any particular individual for this, as social media companies are incentivized to mislead you—it's good for business! On a societal scale, the cumulative effect of misled individuals is a bitterly polarized society primed for online skirmishes in order to juice engagement and thus platform advertisement revenue. Polarized societies cause all kinds of problems, and every country with Twitter is rife with examples of endless culture wars and conspiracies.
By now, most people are aware of why and how social media is incentivized to mislead us: emotion and outrage yield engagement and more ad views, and thus revenue. The truth of what you are reading is almost completely irrelevant to this business model. In fact, the truth is often boring and tedious and thus bad for business.
Let's consider how this works through the lens of several global conflicts.
First, consider the current war in Gaza. Hamas terrorists kidnapped hundreds and murdered more than a thousand Israelis on October 7th. This is appalling and indefensible. Despite the moral clarity on the evil of Hamas, it is nevertheless important to understand the complexity of the relationship between Israel and Palestine, and the domestic situation in each. To summarize the complexity of the status quo, the terror of Hamas' murder and kidnapping also required a distracted Netanyahu regime focused on amassing political power at the expense of national defense and a fractured civil society, emboldening settlers in the West Bank and religious extremists around Al-Aqsa and in government, and attempting to dismantle the judiciary to undermine Israeli democracy. Furthermore, Netanyahu actively empowered Hamas in Gaza in order to prevent the formation of a unified Palestinian state, as the West Bank Palestinian areas are ruled instead by Fatah. And beyond the Levant you must consider the influence of Iran in arming Hamas and Hezbollah, in part to avert a deal to normalize relations between Israel and Saudi Arabia.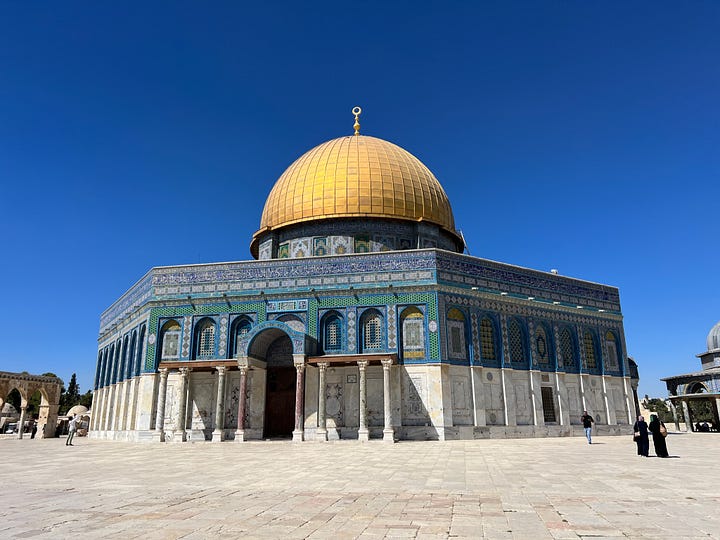 I don't pretend to understand the complete picture of the Israeli-Palestinian conflict, but I understand it in more complexity than it is presented on Twitter. Arriving at this complexity is hard work, and requires constant maintenance and upkeep. You get precisely zero social media dopamine hits for taking the time to revise and expand your understanding. It is the result of reading professional journalism on this topic with sustained interest over years, actually visiting Jerusalem and seeing religious extremists breaking norms at Al-Aqsa, meeting Arab Israelis in Nazareth and secular Jews in Tel Aviv, and traveling through the border wall checkpoints that encircle the (ever shrinking) portions of the Palestinian-controlled West Bank.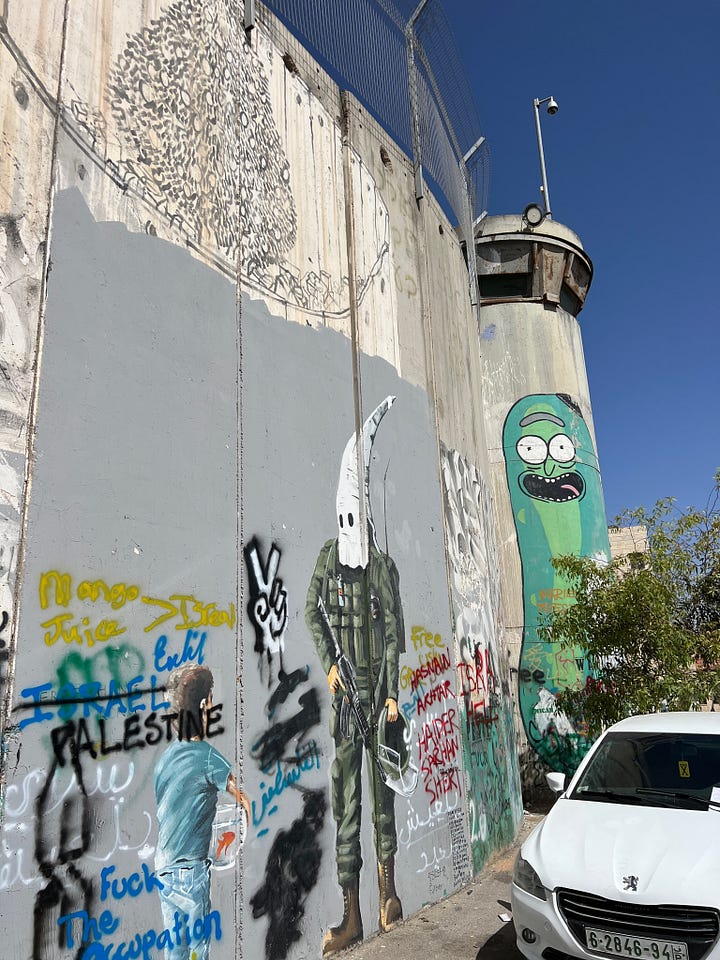 Yet on Twitter, there is no incentive for understanding nuance or complexity. In fact, these are actively penalized and crowded out in favor of self-assured indignation and outrage. Anger is primed for virality: it is easily understandable and coaxes you to engage. In the time it takes you learn the subtleties between the Temple Mount and Haram al-Sharif, an enraged half-truth has already traveled twice around the globe.
Now consider the conflict between Azerbaijan and Armenia. Mere weeks before Hamas's terror in Israel, Azerbaijan expelled ethnic Armenians from the long-disputed region of Nagorno-Karabakh where Armenians have lived for over a thousand years. I wrote an essay in this very newsletter nearly a year ago that highlighted this disputed region, and have been diligently tracking it ever since.
Yet, there is essentially zero public awareness of this event, even weeks after the long-feared ethnic cleansing of Armenians from Azerbaijan became manifest. Why? For a host of reasons. There are no popular villains to direct a frenzied mob of monetized app users toward. There are dark corners of the internet that eagerly await any opportunity to vilify Muslims or Jews or Palestinians or Israelis, and Twitter directly profits by placing advertisements alongside vitriol directed at each. There is no such engagement possible for Azeris or Armenians.
Likewise, expelling Armenians didn't result in sufficient bloodshed to result in monetizable shock and outrage on Twitter. And there just aren't enough Azeris and Armenians engaged in English speaking social media to break through. Thus, the plight of the Armenians hardly register in the minds of the Western public. This remains true, despite new warnings that Azerbaijan could launch an invasion into Armenia at any moment in order to establish a lucrative "Zangezur corridor" that could help connect China and Russia to Europe. Perhaps only a true invasion and highlighting these familiar foes (China, Russia) would be sufficient for Twitter's monetization purposes, and thereby be permitted to enter public consciousness.
The world is becoming more dangerous, and good information is increasingly crowded out by falsehoods engineered to enrage and polarize you. Yet it is important to consider that we are at the advent of another technology that could break this dynamic forever. Artificial intelligence can accelerate mis- and disinformation to such an extent so as to make Twitter and similar platforms totally unusable. Social media would exist as a morass of AI-generated deepfakes and engagement-baiting bot accounts that would undermine the credibility of literally anything posted on an open platform. The baseline assumption would be that anything you read on Twitter is likely deceitful clickbait. This could be precisely what society needs if it returns the public to trusting institutions led by true subject matter experts. Or, it could tear society apart if we choose to ride the waves of the new AI dopamine hits by remaining engaged online.
pourteaux is a reader-supported publication. To receive new posts and support my work, consider becoming a free or paid subscriber.